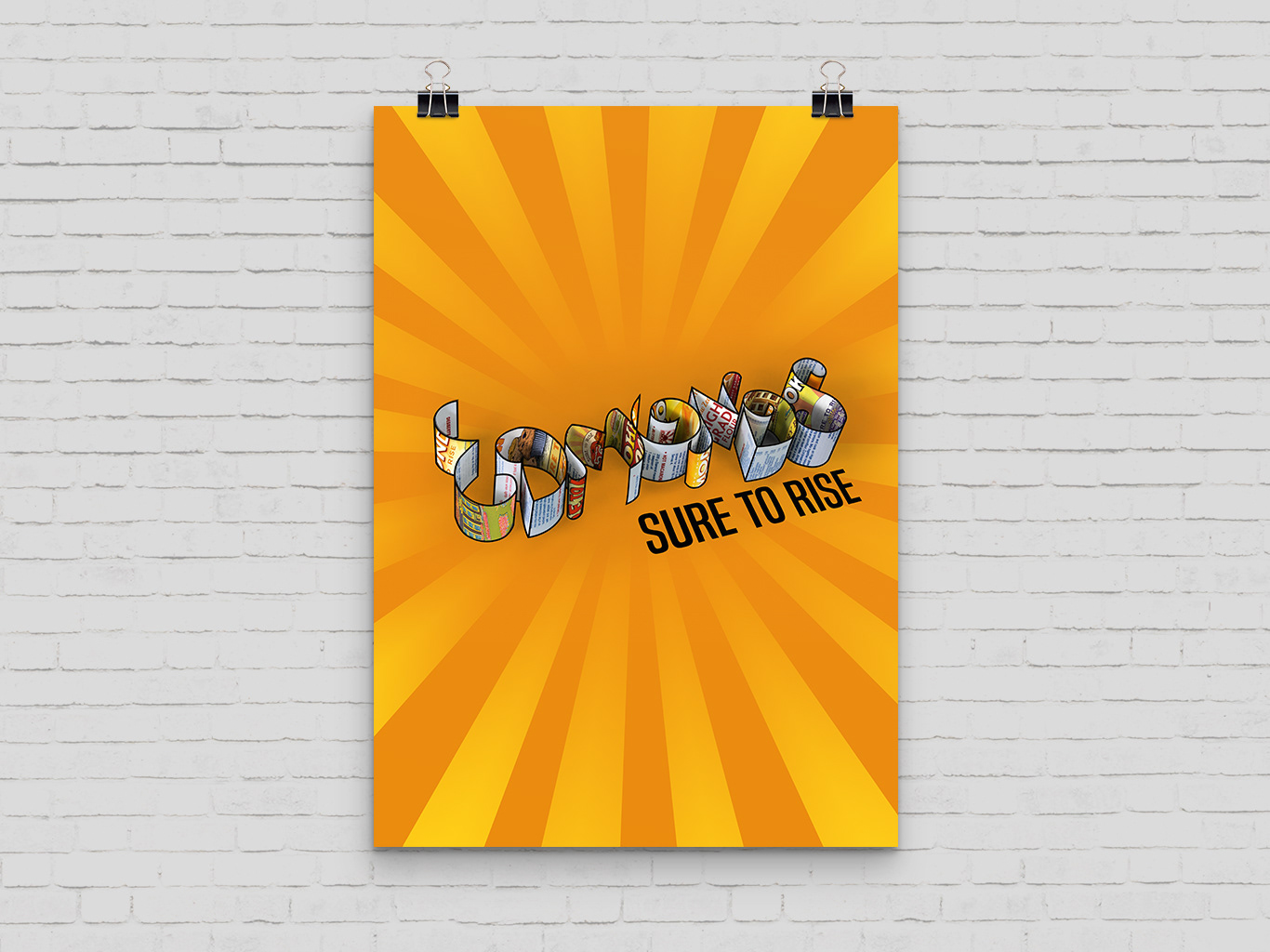 This design project was to take something that represents Kiwiana and apply a typographic treatment to it. I chose Edmonds cookbooks to create the text. 
To construct this work, I curled pages of a cookbook to create the letter shapes,  
took photos and then used Adobe Photoshop to edit and create the text.