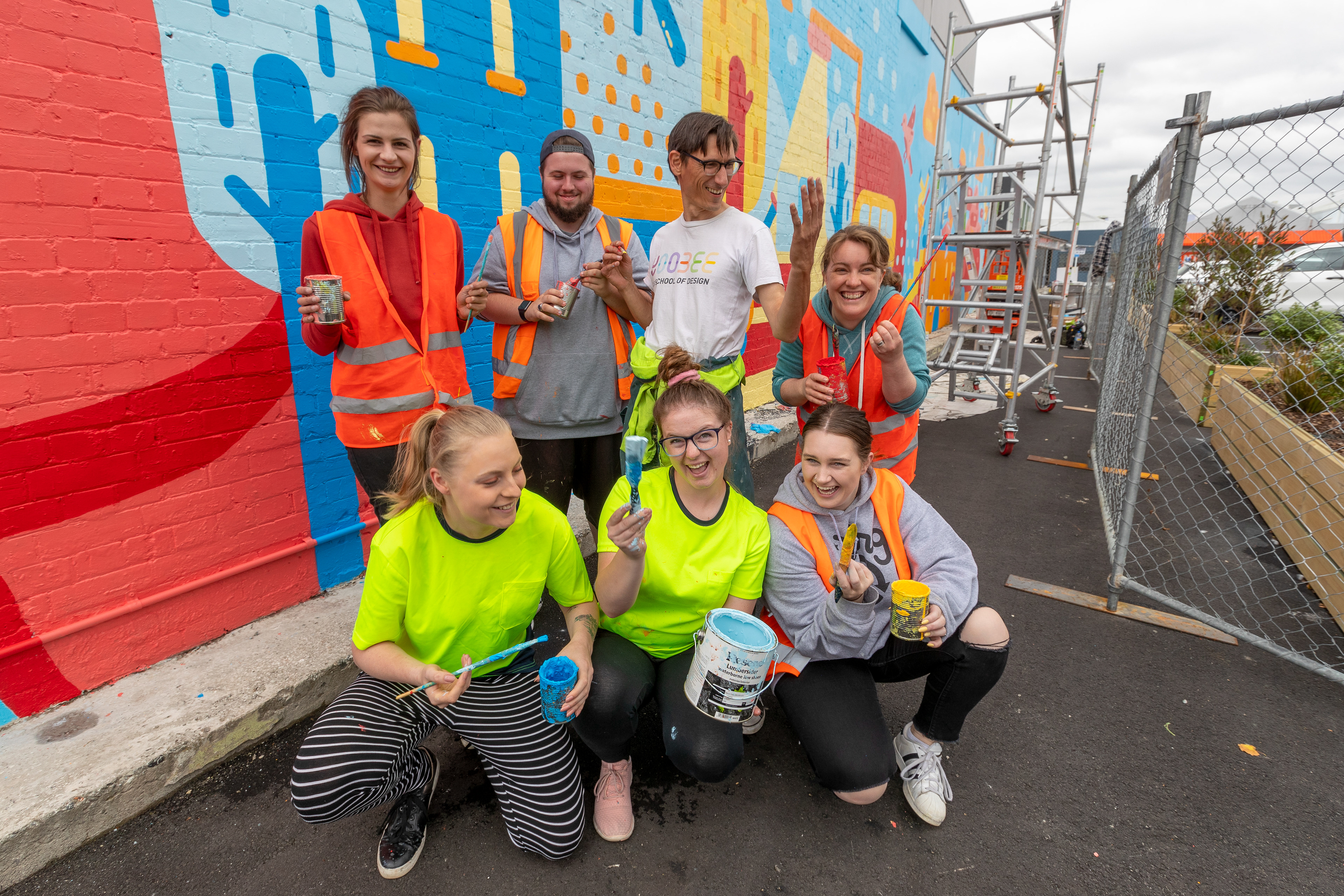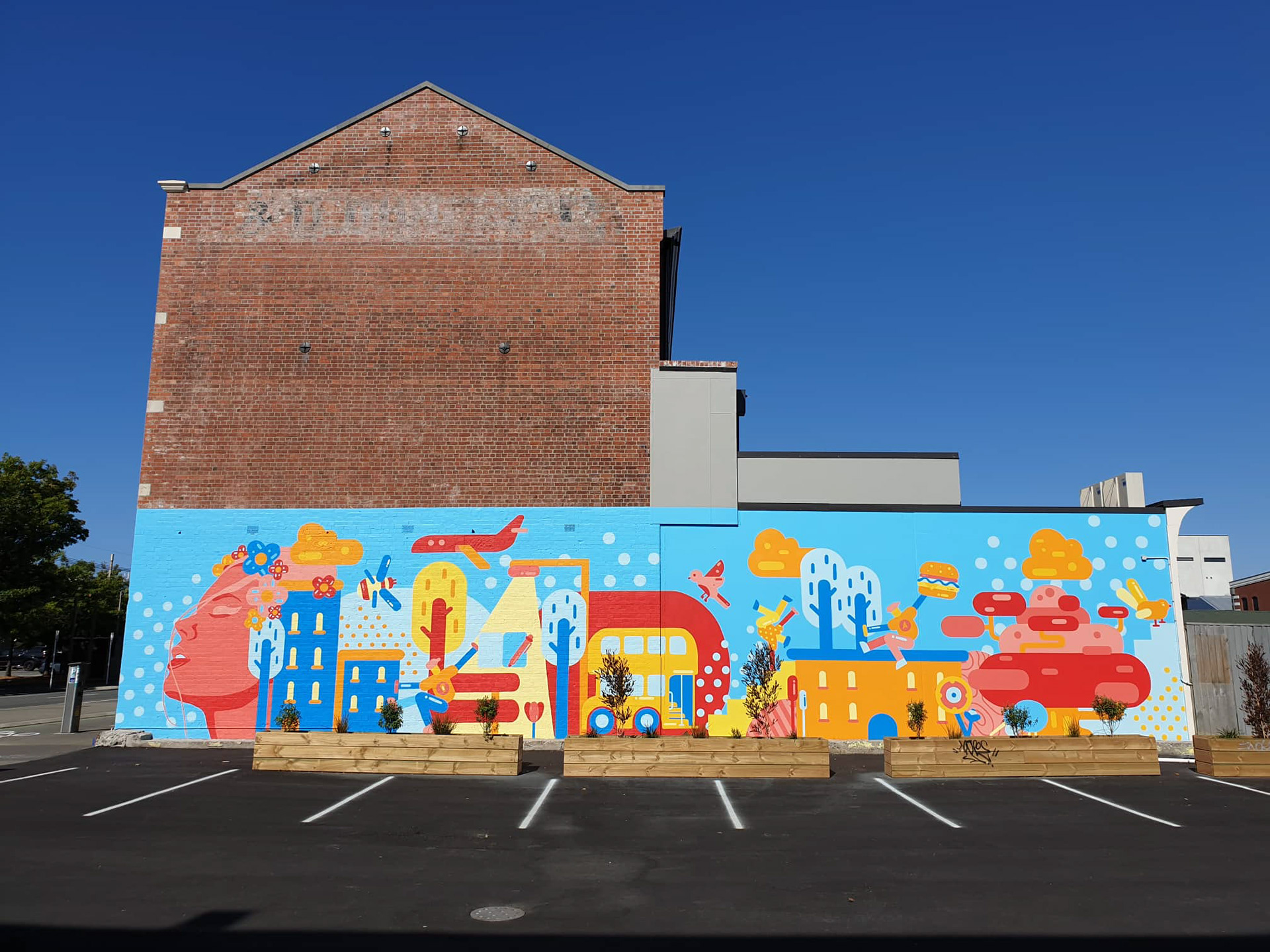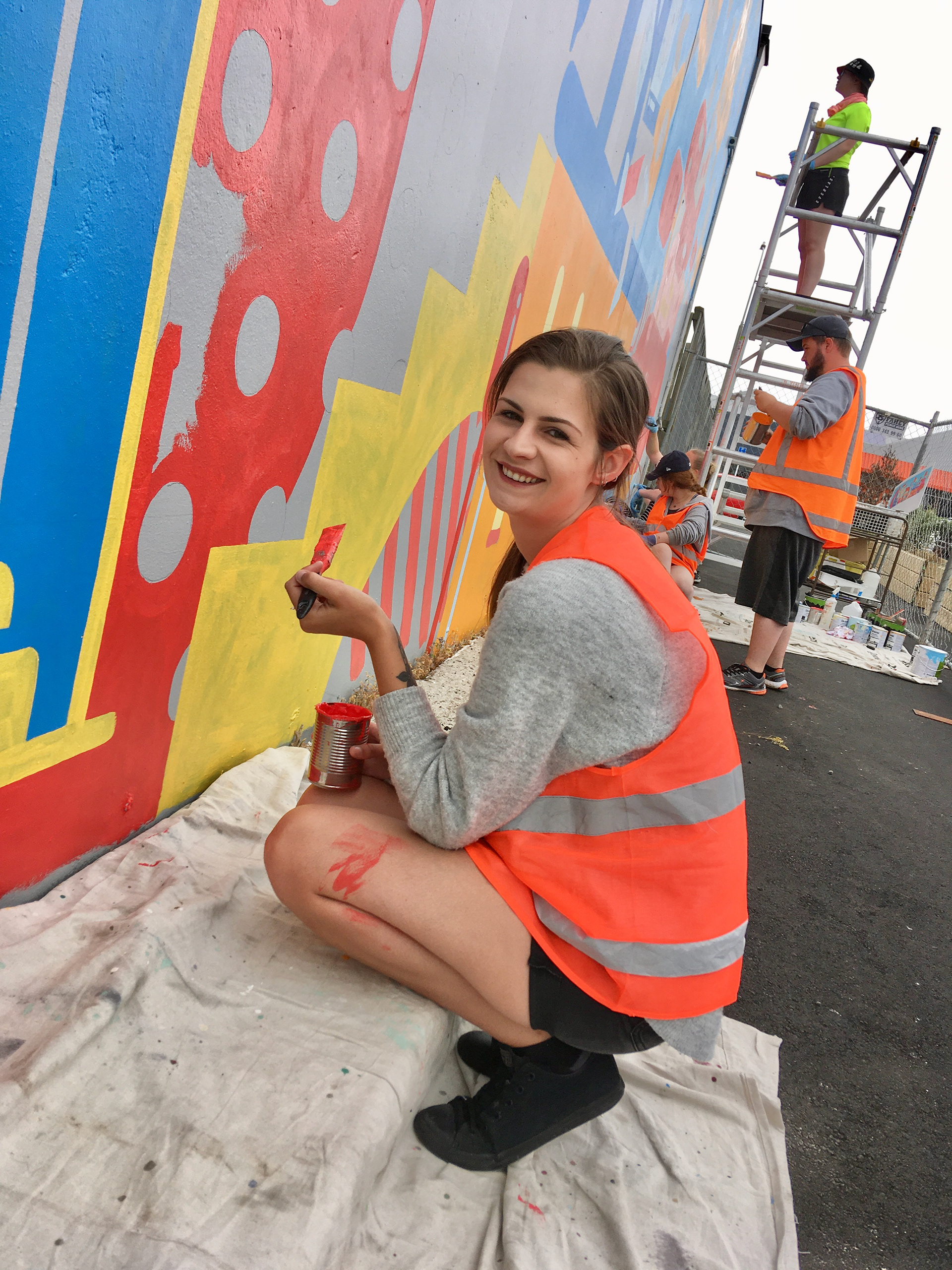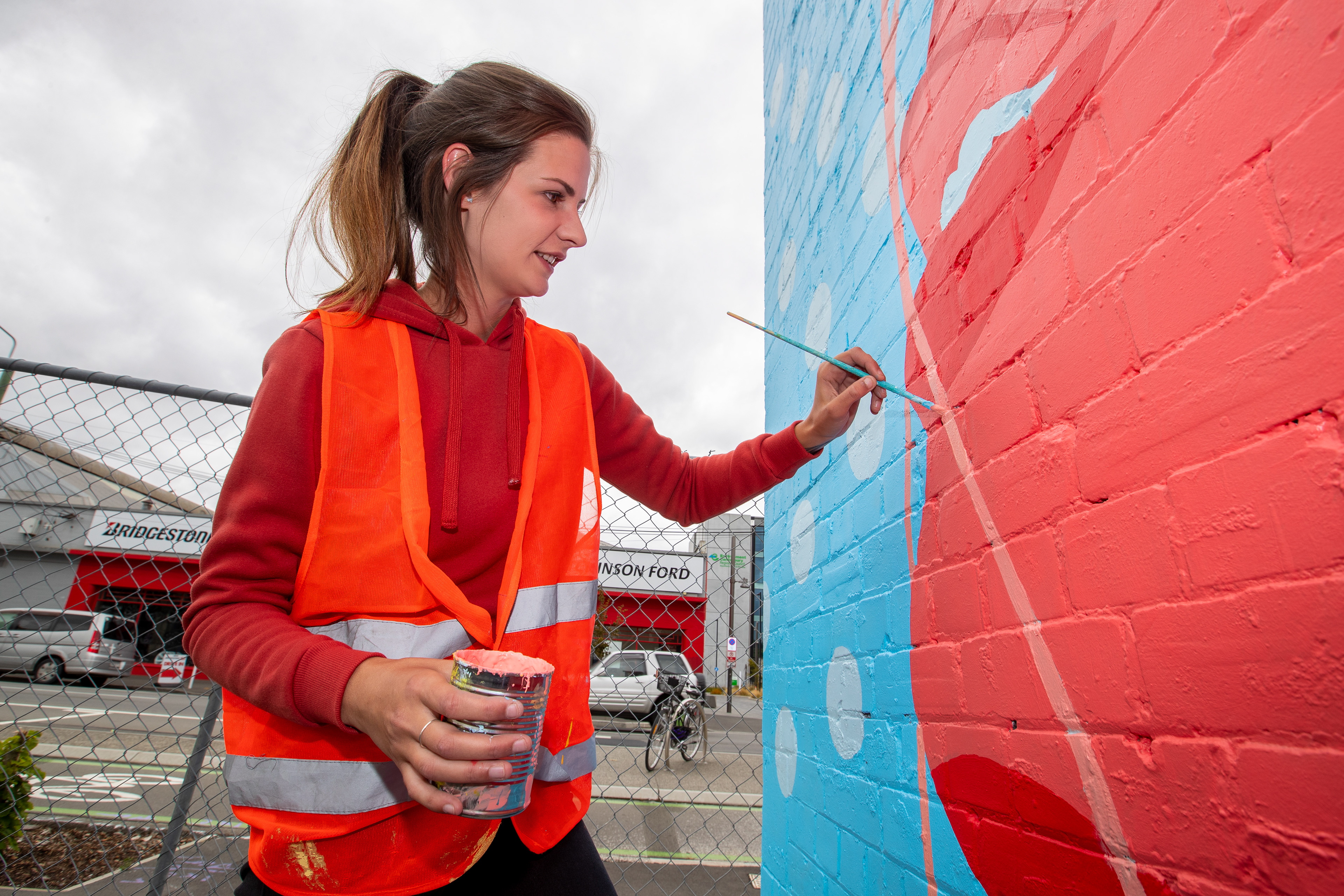 The 'Cassandra's dream' mural was made in collaboration with five others from yoobee college, we had a full collaborative approach to the design and installation, using bubble shapes and mono-line style we designed the mural to depict a modern Christchurch cityscape as seen through the eyes of a local explorer. 
we created icons to highlight the activities available in the area, including food, exercise, transport, heritage buildings and native flora and fauna. it is located in the laneway between st asaph street and welles street in central Christchurch. 


this is a photoshop mockup of the other half of the mural design, it was going to be painted onto the fence next to the wall, however the fence quality was not good enough to install it.